From a Buddhist Monastery in Thailand…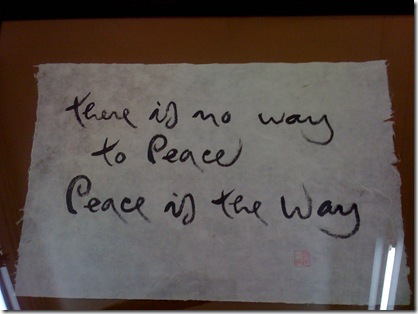 It feels surreal to post this after my prior posting. 
"There is no way to Peace; Peace is the Way."
How does that apply to the situation in Lebanon?  How will we fix our world amidst all these very real power struggles and absolutist ideologies?
related posts
Weird how amidst all the pressures and turmoil to pull off a feat against violent extremism, amidst little sleep and 20 hour work days, I feel so at peace. Is it because I know I am giving it everything I've got and can do no more than that? Is it that I feel something far [...]