OneVoice recently launched one of its most ambitious and impactful projects: an essay contest asking every Palestinian and every Israeli child to dare visualize what 2018 would look like if we were to get our act together and achieve a framework 2-state-agreement in 2008.
You can see here a video of the Imagine 2018 essay contest being imparted at a school in Gaza.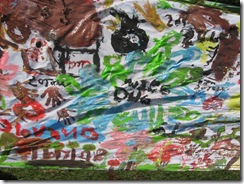 While it's an essay contest, in addition
to the thousands of written submissions, kids and chapters started taking their own initiative and also visualized peace and co-existence in 2018 through pictures and film.
Here you can learn more about Imagine 2018.
You can also learn about it in Arabic from OneVoice Palestine.  OVP partnered with the Palestinian Ministry of Education to pull this off – and close to 2,000 final submissions were received from across the West Bank (predominantly) and Gaza (which OV Gaza conducted directly).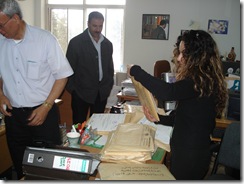 You can also learn about the separate program in Hebrew from OneVoice Israel.  Here is a brief of the project description by OVI.  They also partnered with the largest Israeli website for kids, Tapuz, to promote this project.