What is polite and what is rude?
On the subway this morning, a homeless man sat in a corner quietly scribbling notes on a newspaper, with all his belongings next to him.
No one else sat in that section of the subway.
The rest of the subway car was reasonably full. But there was an invisible line that kept newcomers from seating near the homeless man.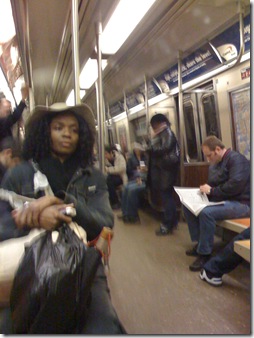 Was it out of respect that people gave him his space, recognizing this was his temporary home?
Or was it out of fear, repulsion or alienation?
How would you have approached it?
Sent from my iPhone – pardon typos
related posts
Something serious is going on when rice is rationed by the largest retailer in the world in the wealthiest country in the history of the world. My team member Phil caught this story about it! Wal-Mart's Sam's Club chain limits rice purchase By Andria Cheng, MarketWatch Last update: 4:17 p.m. EDT April 23, 2008 NEW [...]