Published under Health
Mar 28, 2019
"We can't do everything. Let's prioritize and do a few things really well."
I'm so thankful for this advice and countless other lessons from KIND Snacks' outgoing COO & President John Leahy over our 9 year partnership. John was a particularly good partner because he recognized that ideas and creativity are important – indeed vital – to the business, so he didn't dismiss all my crazy ideas outright. He just helped filter the creativity and ensure discipline to identify one "wild" pursuit that we were equipped to handle at a time. Though John is retiring this year, I know his advice will endure at KIND. I can't stop my brain from waking me at 3am with an idea, nor do I want to. What I do is surround myself with smart partners that can help me filter and operationalize them. https://bit.ly/2C7qx8s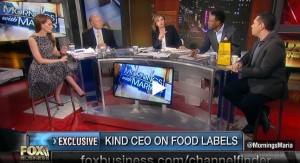 At the grocery store, we often think items are healthy because the packaging says "good source of protein" or "excellent source of fiber" – when in reality, those products could be empty calories or full of sugar. Consumers deserve clearer labels to help them make informed decisions. That's why KIND in partnership with a group of public health experts, is petitioning the FDA to bring more transparency to food labels by updating its nutrient content claim regulations.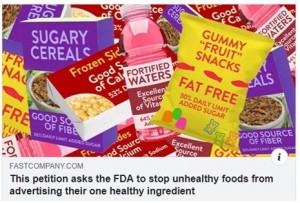 I appreciate the notes of concern from friends and team members who were hurt by a recent article written by Forbes about me and KIND.  Our record stands on its own.  But this incident does provide me an opportunity to reflect on – and reaffirm – what drives me.  Throughout my life, my purpose has been to make this a better world, with a particular emphasis on building bridges among people so that what happened to my Dad will not happen again to others.  Anyone who knows me would be able to confirm this.
I don't like to discuss my personal philanthropy – much of it is anonymous, particularly when it comes to helping vulnerable individuals or groups.  While the latter half of the Forbes article reports on my journey accurately, the first half is mean spirited, cynical and filled with demonstrably false statements and thus I feel compelled to correct the record:
KIND stands out as a socially responsible company in every regard:
To Our Consumers, we provide products that all lead with nutritionally rich ingredients recommended for daily consumption – indeed, we are the only company at our scale that can say that 100% of all the snacks in our portfolio meet this KIND Promise;
As a result, we have support from thousands of health and wellness experts who proudly recommend KIND, including the more than 5,000 Registered Dieticians in our Nutrition Collective;
We know millions of people choose KIND every day to help them lead healthy lifestyles – many of whom often reach out to share touching testimonials about why they count on KIND.
Our leading KIND bar has only 5 gr of total sugar, which is about 2X-7X less than the sugar in every one of our leading competitors' products.
To Our Communities, we recognize your partnership in helping us elevate kindness and foster empathy every day:
In partnership with our community, KIND has inspired and celebrated over 11 million acts of kindness, from building mobile showers for the homeless, to providing care kits to foster children, or flying families to visit their wounded veterans;
Between KIND and The KIND Foundation we have donated tens of millions of dollars to charitable causes, averaging about 1% of our net revenues and 5% of our profits each year;
Most recently, we made our biggest commitment yet with a $20M investment in Empatico through The KIND Foundation to connect kids across the world to help them recognize each other's shared humanity and develop empathy and kindness.
To Our Team, we know your true spirit and commitment to each other and our communities:
We see it in how you treat one another at work every day, as well as through the thousands of volunteer hours we log together every year, whether serving meals at a soup kitchen, packing holiday gifts for kids, or counseling disadvantaged groups to get back into the work force;
In addition to KIND, I have founded the following business and philanthropic platforms:
PeaceWorks Foundation's OneVoice Movement, which for 16 years now has worked to amplify the voice of moderation and bridge relations between Arabs and Israelis;
Using Business to Achieve Social Impact: I created PeaceWorks Foods 25 years ago to deploy market forces in a way that helps neighbors in conflict regions shatter stereotypes and develop vested interests in preserving relations; most recently, we also launched PeaceCrops in Jordan, a pilot project employing Jordanian Bedouins and Syrian Refugees and relying on Israeli agricultural drip technology to make the desert bloom;
Feed the Truth: I also seeded Feed the Truth with a $25mm commitment over 10 years to protect the public from undue influence by special interest in the food and nutrition arena;
I recognize this is just the beginning. Our most recent strategic partnership with MARS will enable us to provide healthful snacking solutions to tens of millions more people across the globe.  It will also provide me, through the recently created Lubetzky Family Foundation, a lot more tools to accelerate and deepen the commitments I have to overcome hatred with empathy, to replace racism with respect, to fight cynicism with determination and action.  As our world faces rising totalitarianism, threats against democracy, and a dark cloud of division and misunderstanding, I will never give up my quest to make the world a little kinder.
Aristotle once wrote, "there is only one way to avoid criticism. Do nothing. Say nothing. And be nothing."
I choose the other path.
This week we are celebrating Jaclyn Fishkow's 10 year anniversary with KIND. One of my greatest pleasures at KIND has been seeing team members grow and blossom in so many ways. Jaclyn joined us as an assistant in March 2009 when KIND was just 5 years old. We all quickly recognized that she was extraordinarily smart and hard-working. She has held a variety of roles on our Supply Chain & Operations team since then, and 10 years later, as our Senior Manager of Operations Analysis, she continues to grow and exceed all expectations. Congratulations, Jaclyn! To many more!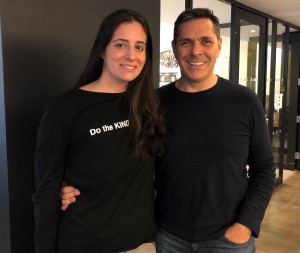 Published under Israel
Mar 03, 2019