Archive for November, 2017
Published under Democracy and Freedom (or lack of), Global, Introspection, Israel, Leadership, Life, Loss, Middle East, OneVoice Movement, PeaceWorks Foundation
Nov 06, 2017
On Saturday night, Darkeu screened this video to tens of thousands of Israelis, gathered in Rabin Square, who watched in stunned silence. Twenty-two years ago to the day, at that very spot, Yitzhak Rabin was murdered after months of the sort of incitement, hate and violence that is once again rising in Israel. On Saturday, Israel's moderate majority gathered in the square, united in determination to never again let extremists determine their country's future.
Sunday Review, The New York Times
By Adam Grant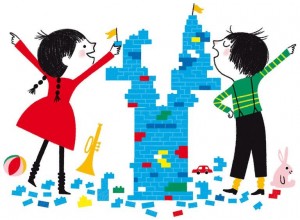 I'm sharing an excellent piece by Adam Grant about the importance of teaching children how to have healthy disagreements, rather than shielding them from any discord. It is a salient point for child rearing, but also for creating a company culture where we prize healthy and hearty debate and learn to listen and think critically. At KIND, we strive to create a culture in which people are comfortable disagreeing with me – and with each other. We know that these debates are never personal, and they often help us arrive on the best solution for the team and company.
When Wilbur and Orville Wright finished their flight at Kitty Hawk, Americans celebrated the brotherly bond. The brothers had grown up playing together, they had been in the newspaper business together, they had built an airplane together. They even said they "thought together." [Read more →]