At the Skoll World Forum, Al Gore spoke poignantly about the imperative of joining forces to rescue our planet. If enlightened self-interest is to mean anything, it has to be that our personal well-being is dependent on the well-being of our planet. And each of us has to share in the responsibility to prevent climate change from endangering future generations, not to mention ours.
So how do you create an identity and a logo to convey this? The job went to Brian Collins, who did a superb job at merging the concept of global and personal responsibility for planet earth.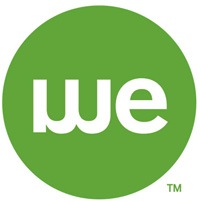 The New York Times does a very good job at explaining the thinking behind Al Gore's new logo. You can also learn more about what you can do at www.wecansolveit.org.