One Tweet Reunites Homeless Father and his Daughter
CNN reported an amazing story about a father who was reunited with his long lost daughter via Twitter.  Daniel Morales obtained a phone and began tweeting via the "Unheard in New York" project that was initiated by a group of interns hoping to give a voice to the homeless.  This story shows that those spearheading the project did not only accomplish their amazing goal, but that they created a salient example of how social media can be used for immense good.
"Spotted by Daniel Lubetzky, redacted by Adeena Schlussel."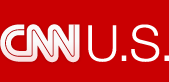 New York (CNN) — One tweet was all it took to reunite a homeless New York man with a daughter he had not seen in 11 years.
Daniel Morales, 58, joined Twitter three weeks ago when he was given a phone as a part of "Underheard in New York," a project aimed at giving voice to homeless New Yorkers.
Since, he has built a cohort of more than 3,000 followers from around the world and has used the social media site to track down his daughter, Sarah Rivera, 27.
Father and daughter reunited by telephone on Thursday during an interview with CNN en Espanol.
The held each other again Friday in Bryant Park. It was the first time Morales had met his grandchildren, Navaeh Cuff, 4, and Akai Carranza, 1.
"This is an awesome moment," Morales said. "I am rejoicing."
Morales and Rivera last saw each other in 2000, when they were living together in Puerto Rico. Rivera left to live with her mother and lost touch with her father when she moved to California, Morales said.
After moving to Harlem, Morales lost his job and his home in 2010.
It was at the New York City Rescue Mission shelter that Morales volunteered to be a part of Underheard in New York's advocacy initiative, which was started by a group of interns at advertising agency Bartle Bogle Hegarty.
Along with three other men, Morales was given a prepaid cell phone February 2, intern Rosemary Melchior said.
His only instructions were to give his followers 140-character updates about his life.
"We are just so excited, because what we really wanted to do was give them a voice and a chance to speak for themselves, and people are really listening now," Melchior said.
One such tweet — a photo of his daughter taken in Puerto Rico in 2000 — led one of his Twitter followers to contact Rivera on Facebook, she said. Although skeptical at first, Rivera knew it was her father after seeing his photo online.
"It's been rough not having my father, to be honest," she said.
Rivera credits social media for their miraculous reunion. "You can instantly find anybody," she said. "And it's amazing."
Morales said he will continue to live at the homeless shelter but has high hopes for fostering a relationship with his newfound family.
"I'm going to do whatever it takes to keep them near me," he said.
The founders of Underheard in New York hope that Morales' story is the first of many happy endings for the subjects of their online experiment, which they hope to extend to other cities around the country, Melchior said.
"It just kind of shows how powerful social media is and the kind of community that Danny has connected to," Melchior said. They have all wanted to support him, and it's through them that this happened, and that's wonderful."
related posts
Last night, I had a painful nightmare.  My Dad was having convulsions, pain in his chest and stomach, and I was helpless, unable to help him.  He was dying of what seemed like a heart attack, and I was paralyzed with fear. The image has haunted me all day. My Dad passed away four and [...]

This is a great little vignette…