OneVoice captures C-Span's Attention on the Hill
OneVoice was busy on the Hill this week, as Youth Leaders Eyal and Obada discussed their work to support a two state solution.  Ambassador Philip Wilcox moderated the panel as they moved to discuss the Palestinian bid for statehood at the UN, and the event was covered by C-Span.
Spotted by Daniel Lubetzky, by Adeena Schlussel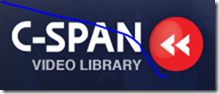 American Task Force on Palestine
Israeli and Palestinian youth leaders discussed the Middle East peace process. They talked about efforts to organize a grass roots movement in support of a two-state solution and the Palestinian's bid for statehood at United Nations General Assembly meeting happening the week of this forum.
Who:
Eyal Shapira, Youth Leader, OneVoice Israel
Obada Shtaya, Youth Leader, OneVoice Palestine
Moderated by:
Ambassador Philip C. Wilcox, Jr.
11:30a-12:30p 441 Cannon HOB www.americantaskforce.org
For More Information:
1 hour, 14 minutes | 41 Views