What Israel Really Has to Say About Gun Control
Israel sets the record straight after the US gun lobby held up Israeli society as a model for successfully using guns to protect civilians. When the Newtown shooting instigated a cry for tighter gun control in our country, gun lobbyists called for more armed guards at school and used Israel as a positive example of such a practice. This article posted on the ABC News site makes clear that Israel equips schools with armed guards to protect children from terrorist attacks rather than distributes guns to prevent disgruntled shooters from entering schools. Further, Israel's gun control laws prove much stricter than those in America, causing Israeli citizens to demonstrate ample need, ability, and mental health in order to acquire a gun.
Spotted by Daniel Lubetzky, by Julianna Storch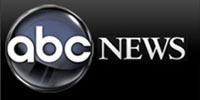 Israel Rejects US Gun Lobby Claims on Its Security
By AMY TEIBEL Associated Press
Dec 24, 2012, 3:37 PM
Israel's policy on issuing guns is restrictive, and armed guards at its schools are meant to stop terrorists, not crazed or disgruntled gunmen, experts said Monday, rejecting claims by America's top gun lobby that Israel serves as proof for its philosophy that the U.S. needs more weapons, not fewer.
Far from the image of a heavily armed population where ordinary people have their own arsenals to repel attackers, Israel allows its people to acquire firearms only if they can prove their professions or places of residence put them in danger. The country relies on its security services, not armed citizens, to prevent terror attacks.
Though military service in Israel is compulsory, routine familiarity with weapons does not carry over into civilian life. Israel has far fewer private weapons per capita than the U.S., and while there have been gangster shootouts on the streets from time to time, gun rampages outside the context of the Israeli-Palestinian conflict are unheard of.
The National Rifle Association responded to the Dec. 14 killing of 20 first-graders and six adults at a Connecticut elementary school by resisting calls for tighter gun control and calling for armed guards and police at schools. On Sunday, the lobby's chief executive, Wayne LaPierre, invoked his perception of the Israeli school security system to back his proposal.
"Israel had a whole lot of school shootings until they did one thing: They said, 'We're going to stop it,' and they put armed security in every school and they have not had a problem since then," LaPierre said on the NBC News show "Meet the Press."
Israel never had "a whole lot of school shootings." Authorities could only recall two in the past four decades.
In 1974, 22 children and three adults were killed in a Palestinian attack on an elementary school in Maalot, near the border with Lebanon. The attackers' goal was to take the children hostage and trade them for imprisoned militants.
In 2008, another Palestinian assailant killed eight young people, most of them teens, at a nighttime study session at a Jewish religious seminary in Jerusalem. An off-duty soldier who happened to be in the area killed the attacker with his personal firearm.
Israel didn't mandate armed guards at the entrances to all schools until 1995, the Education Ministry said — more than two decades after the Maalot attack and two years after a Palestinian militant wounded five pupils and their principal in a knifing at a Jerusalem school.
Israel's lightly armed school guards are not the first or the last line of defense. They are backed up by special police forces on motorcycles that can be on the scene within minutes — again bringing out the main, but not the only, difference between the two systems.
Foreign Ministry spokesman Yigal Palmor spelled it out.
"We're fighting terrorism, which comes under very specific geopolitical and military circumstances. This is not something that compares with the situation in the U.S," Palmor said.
Because it is aimed at preventing terror attacks, Israel's school security system is part of a multi-layered defense strategy that focuses on prevention and doesn't depend on a guy at a gate with a gun.
Intelligence gathering inside Palestinian territories, a large military force inside the West Bank and a barrier of towering concrete slabs and electronic fencing along and inside the West Bank provide the first line of defense.
Guards are stationed not just at schools, but at many other public facilities, including bus and train stations, parking lots, malls and restaurants.
"There are other measures of prevention of an attack taking place, which are carried out 24 hours a day, seven days a week, all over the country," police spokesman Micky Rosenfeld said. Many are not for public knowledge.
Gun lobbyists who might think Israel hands out guns freely to keep its citizens safe might be less enamored of Israel's actual gun laws, which are much stricter than those in the U.S. For one thing, notes Yakov Amit, head of the firearms licensing department at the Ministry of Public Security, Israeli law does not guarantee the right to bear arms as the U.S. Constitution does.
"The policy in Israel is restrictive," he said.
Gun licensing to private citizens is limited largely to people who are deemed to need a firearm because they work or live in dangerous areas, Amit said. West Bank settlers, for instance, can apply for weapons licenses, as can residents of communities on the borders with Lebanon and the Gaza Strip. Licensing requires multiple levels of screening, and permits must be renewed every three years. Renewal is not automatic.
The policy is designed "to strike a balance between needs and risks," Amit said. "We know that weapons are a dangerous thing, and in the hands of someone who isn't trained or isn't reliable, it causes problems."
The gap between Israeli gun ownership and U.S. gun ownership is consequently staggering. A total of 170,000 guns are licensed for private use in Israel, or about one gun for every 30 adults.
In addition to the privately held weapons, 130,000 guns are licensed to Israeli security companies, firing ranges, government ministries and companies that operate in areas deemed dangerous. Soldiers who carry assault rifles off base during their regular or reserves service turn them in when they complete their tours of duty.
By contrast, U.S. authorities estimate that at least one-third of all American households have firearms — and in many cases, not only one.
Americans are also much freer to choose what type of guns they buy. Automatic weapons of the type Lanza used to gun down his victims are banned for private ownership in Israel. It is also rare for a person to be authorized to own more than one firearm, Amit said.
Eighty percent of the 10,000 people who apply yearly for licenses are turned down, he said. In the U.S., people can purchase firearms from private dealers without a background check or a license of any kind.
In Israel, applicants must undergo police screening and medical exams, in part to determine their mental state, Amit said.
Many Israelis receive weapons training in the military. But to be licensed to receive a weapon outside the military, they must undergo at least two hours of additional training, then repeat the training and medical exams every three years before they can renew their licenses.
Anybody who possesses a legally acquired gun waives the right to confidentiality, and authorities cross-reference for new information about the gunholder every three months.
"The point is not to complicate, but to make sure the system makes things safer," Amit said.