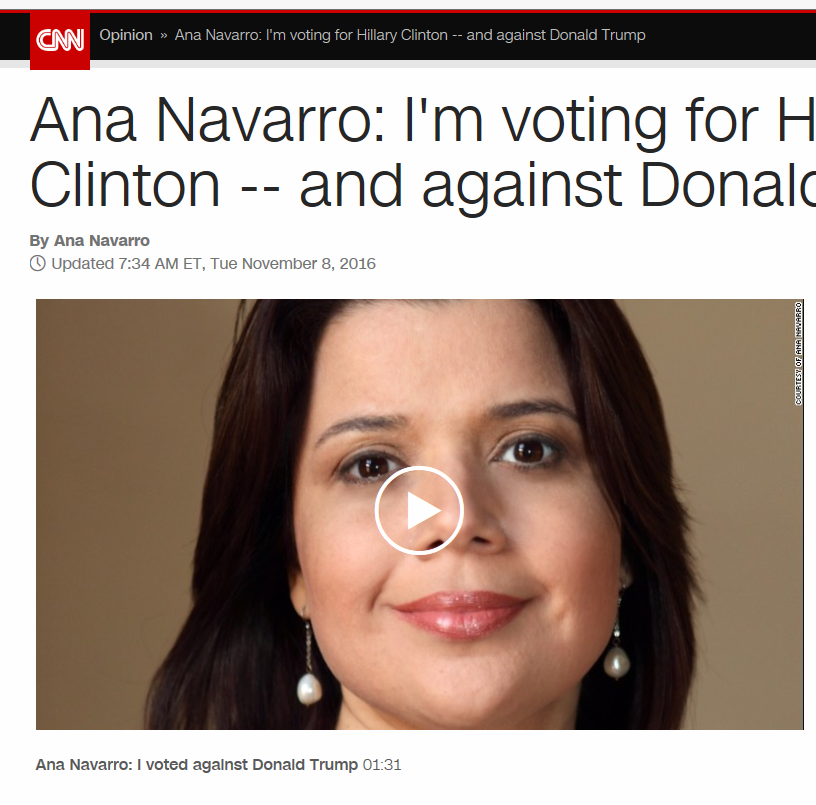 Ana Navarro, a Republican strategist and commentator, was national Hispanic campaign chairwoman for John McCain in 2008, national Hispanic co-chair for Jon Huntsman's 2012 campaign and was supporting Jeb Bush's candidacy for 2016. Follow her on Twitter @ananavarro. The opinions expressed in this commentary are hers.
I didn't want to write this. I avoided making a decision as long as I could. I schlepped my absentee ballot all over the country for almost four weeks. I would periodically take it out of the envelope, look at it, shake my head in disgust, and put it back in my suitcase.
I had decided to write-in my mother as a symbolic protest vote against the Democratic and Republican nominees. I didn't want to vote for either of them.