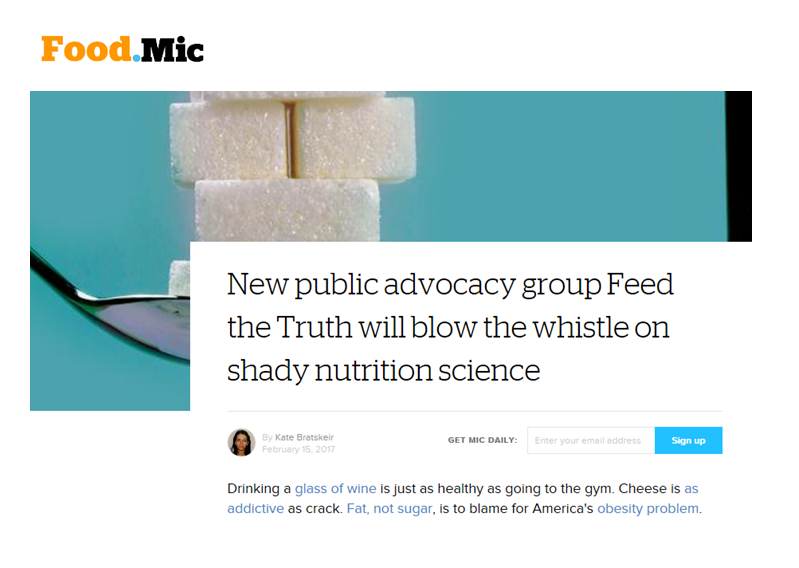 Drinking a glass of wine is just as healthy as going to the gym. Cheese is as addictive as crack. Fat, not sugar, is to blame for America's obesity problem.
This is the kind of prevalent misinformation that Daniel Lubetzky, founder and CEO of KIND snacks, hopes to diminish with a new organization called Feed the Truth, launched Wednesday.
Lubetzky has pledged $25 million to fund the public health advocacy group in order "to offset self-serving industry agendas at the expense of public good," a press release stated.
"It's a very serious issue," Lubetzky said of fake news and gone-viral inaccuracies. "We have a hard time rationalizing something that is not consistent with what we want to believe," he explained in an interview. When it comes to food in particular, Lubetzky said people are eager to be prescribed a silver bullet. But, he said, "simplifying is very dangerous."
The word "dangerous" here is hardly hyperbolic.