Can You Guess How this is Written?
Take a look at this message from Stefan Stagmeister, the famous designer who created the OneVoice symbol
…the entire wall reads "Self-Confidence Produces Results."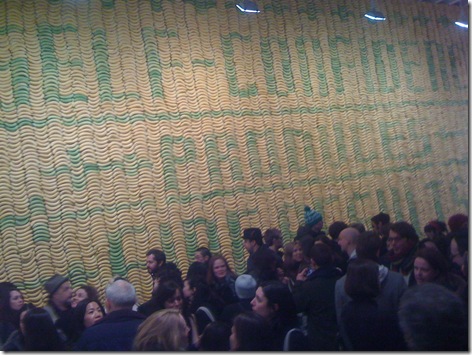 Can you guess how this was written?  Here is a hint.
Click on the "MORE" Tab to the right here to take a look…
Bananas – some ripe, some green…their shades forming the words…
It comes from Stefan's exhibit in NYC, "Things that I have learned in my life so far" for which he sent unorthodox invitations.