Halas Nimas, Halas Bekafi, We've Had Enough…
Here is a teaser of two separate parallel campaigns about to be launched to mobilize  Palestinian and Israeli citizens to push for a two state agreement in 2008.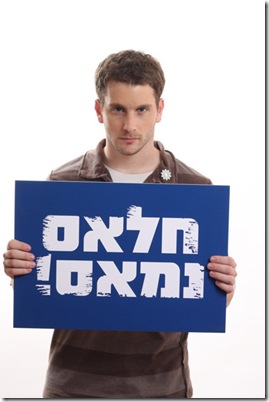 The guy in the picture, by the way, is Sefi Kedmi, a OneVoice Youth Leader who used to belong to the right-wing Moledet party and then changed his political outlook and has been one of our most committed youth leaders on the Israeli side.  He took the initiative to create an Israeli college campus network of activists and several other grassroots campaigns.