A KIND for Everyone on the Run
Whether you're running to class or running to the finish line, nutritionists recommend KIND bars to keep your energy high and your taste buds happy.
Runner's World selected KIND Dark Chocolate Cherry Cashew bars for an anti-oxidant rich post-run snack.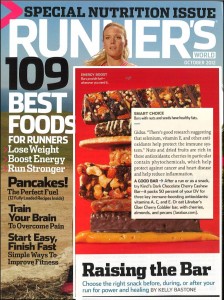 In this back-to-school season, it's equally important for students to eat right as they run to class. FOX News Dallas suggests switching out the old peanut butter and jelly sandwich of lunchboxes past with KIND's Peanut Butter Strawberry bars for a high-fiber, high-protein lunchtime boost.
Spotted by Daniel Lubetzky, by Julianna Storch