Lighten Up Your Snack Routine
Say hello to Family Circle magazine's newest 'Circle of Excellence' award-winner: KIND. Dark Chocolate Cherry Cashew + Antioxidants! This month, the bar received rave reviews from Family Circle's panel of discerning taste testers, who deemed it the perfect healthy way to satisfy the need for a chocolate splurge.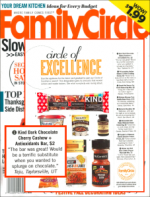 Cooking Light turned its praises towards KIND Healthy Grains by encouraging healthy snackers to "shake up" their typical granolas and choose KIND instead.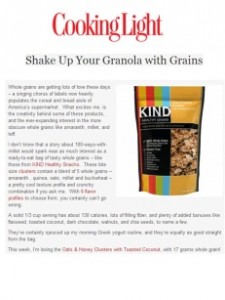 Spotted by Daniel Lubetzky, by Kristin Lane