Oh My, Maiyet
Oct 05, 2012
Published under Maiyet
Since its debut last year, Maiyet has attracted a lot of attention for its work in harnessing artisans' talents in developing economies around the globe towards a new kind of socially conscious luxury apparel. Now, all eyes are on Maiyet's breathtaking looks for Spring 2013 from their Paris Fashion Week show. Style.com reported that Maiyet had "some of the easiest, best-looking dresses of the entire season," and in the New York Times, Suzy Menkes described the collection as "sleek, sophisticated and even playful." According to Vogue UK Maiyet is that "fashion anomaly" that has succeeded in creating an ethical brand with a commitment to design that enables it to turn out coveted pieces each season.
Spotted by Daniel Lubetzky, by Julianna Storch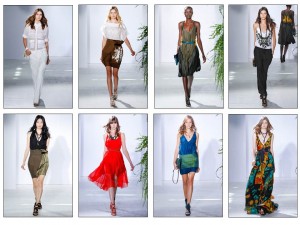 Click on the images above to see all of the looks from Maiyet's Spring 2013 Ready to Wear show at Paris Fashion Week.