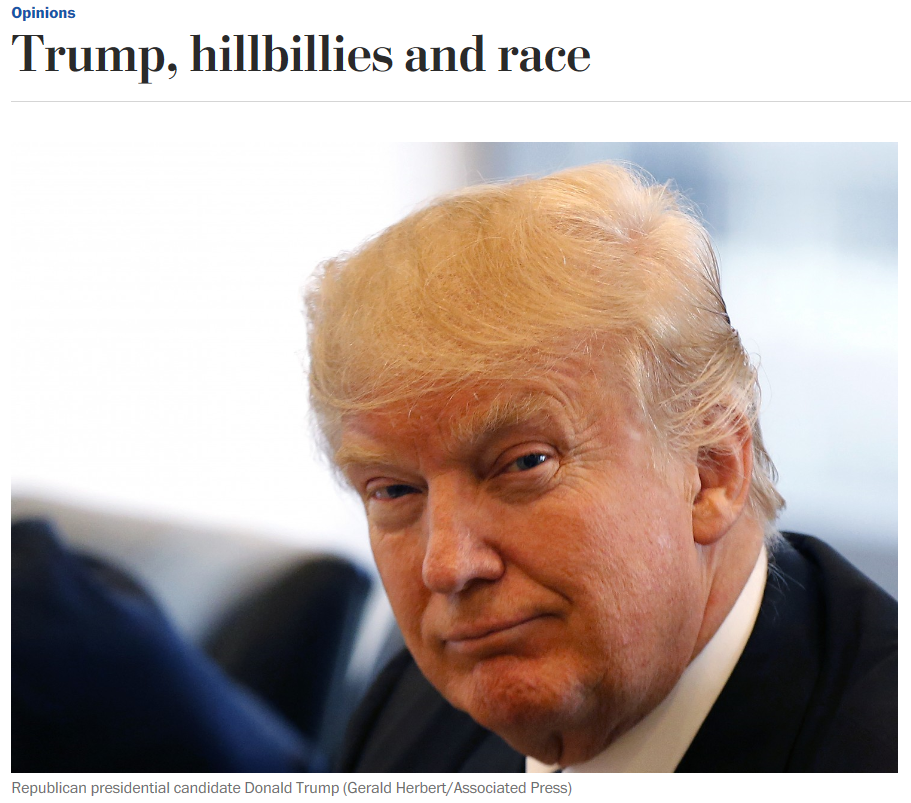 Fareed Zakaria's latest Washington Post column.
For some of us, the puzzle of this election is not why Donald Trump is doing so badly but why he is doing so well. Given his obvious lack of qualifications, his absurd proposals, his hypocrisy, his obnoxious rhetoric, his sheer incompetence as a candidate, why is he not down 10 points in every state?
In other words, who are Trump's voters and why do they stick with him? Sometimes a good writer with a keen eye can provide more insight than a dozen polls. J.D. Vance has done just that in his lovely book "Hillbilly Elegy: A Memoir of a Family and Culture in Crisis." The book has rocketed up the best-seller lists — deservedly so. But it has some interesting and important gaps.