Muslim group hoists message to ISIS on Chicago-area billboard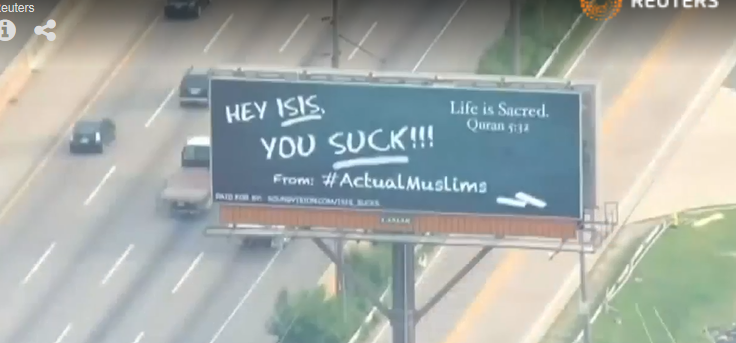 In an effort to combat the American anti-Muslim sentiment that grows in the minds of Americans who believe the acts of the ISIS are reflective of Islam and its followers beliefs, a controversial billboard has been erected just west of Chicago.
A billboard with the message, 'Hey Isis, You suck!!!' was hoisted on Thursday by a a non-profit organization called 'Sound Vision', which is dedicated to changing the way Muslims are portrayed in the media.
The message condemning ISIS is accompanied by a verse from the Quran that says, "Life is sacred."
According to a statement on their website, the billboard campaign was envisioned by a group of young American Muslim fathers on a WhatsApp group in Chicago.