Published under Health
Feb 16, 2017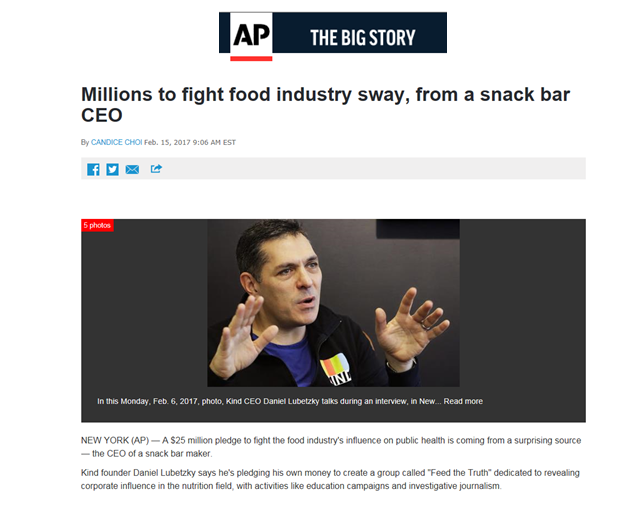 NEW YORK (AP) — A $25 million pledge to fight the food industry's influence on public health is coming from a surprising source — the CEO of a snack bar maker.
Kind founder Daniel Lubetzky says he's pledging his own money to create a group called "Feed the Truth" dedicated to revealing corporate influence in the nutrition field, with activities like education campaigns and investigative journalism.
The move underscores the division between older "Big Food" companies and newer businesses that market themselves as wholesome alternatives aligned with health advocates. Kind, known for its fruit and nut bars, touts its use of "real" ingredients and has proven deft at mixing marketing with nutrition issues.