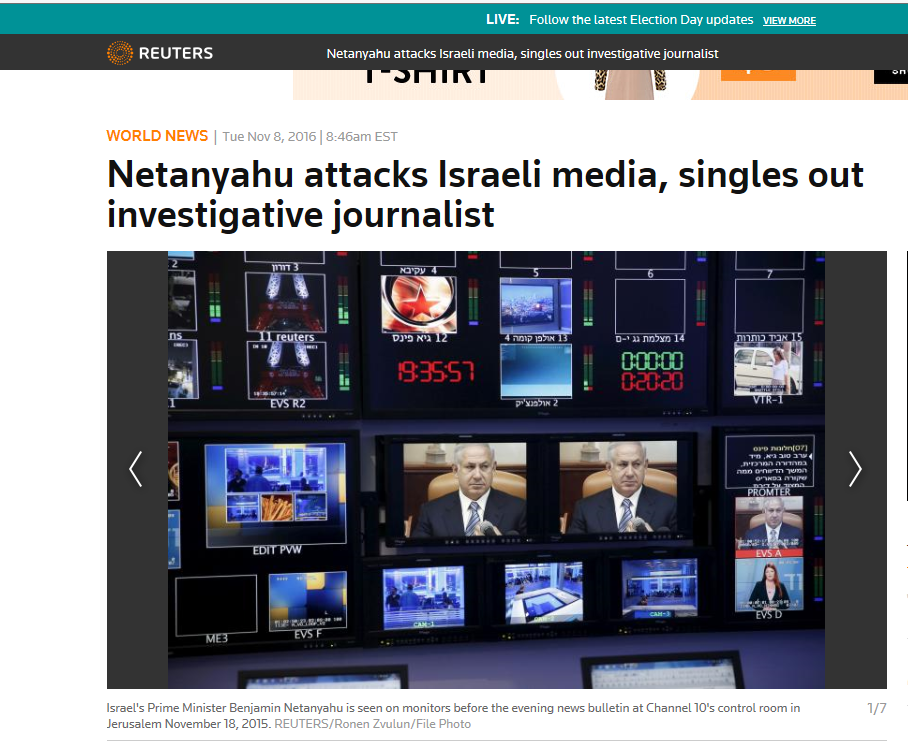 Prime Minister Benjamin Netanyahu delivered an unprecedented vilification of the Israeli media on Monday, accusing a leading television journalist of being part of a plot to bring down his right-wing government.
After declining to be interviewed by Channel Two anchorwoman Ilana Dayan for a piece investigating the workings of his administration and the role his wife plays in appointing officials, Netanyahu's office sent a written statement.
Dayan read it in its entirety on air, taking six minutes to deliver the tirade against her as she stood in front of the prime minister's office.
"It is time to peel the mask off the face of Ilana Dayan, who has shown once more that she has no professional integrity," the statement said.