What an inspiring and heartening act of valor and kindness!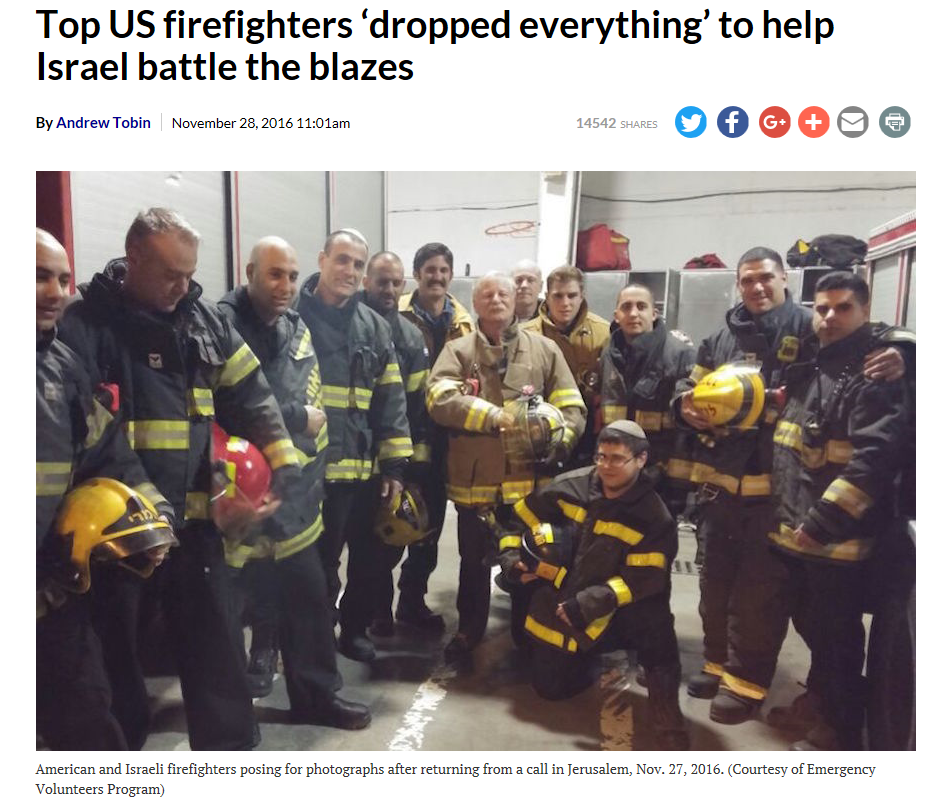 Call them Israel's American volunteer fire brigade.
Dozens of firefighters from across the United States put their lives on hold – leaving behind jobs and families – to help subdue the wildfires that swept Israel over the past week. While they all share a love of Israel, only a handful of them are Jewish.
"We're just firefighters. When guys hear about a situation like this one, where the Israelis are working as hard as they can, they want to come help," said Billy Hirth, a Protestant who retired last year after a 24-year career as a firefighter in Arlington, Texas, and has been coordinating the American effort from Jerusalem.
"It's a brotherhood. Firemen are firemen," he said.